Nautical accessories
The Iacomelli nautical accessories are made of Aisi 316 stainless steel combine an elegant style with great functionality.
The optimal processing of steel by our skilled welders, is the primary value of accessories, be they handles, closures, bits, vents or other types.
In high-level nautical components, even the smallest details such as handles carry in themselves a great value: they define the environment.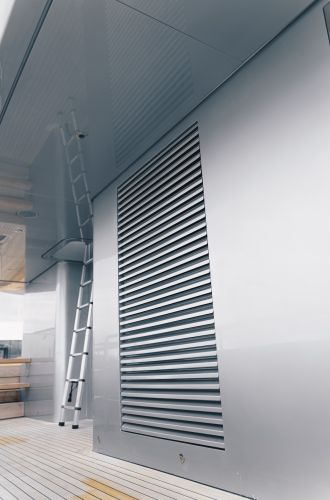 Handles
The Iacomelli Steel engineering handles are made of AISI 316 stainless steel. Ergonomic and refined design, they can be customized and on request you can equip them with backlighting.
Thanks to an exclusive Iacomelli patent, the LED behind the handle lights up in the absence of light and recharges autonomously with sunlight.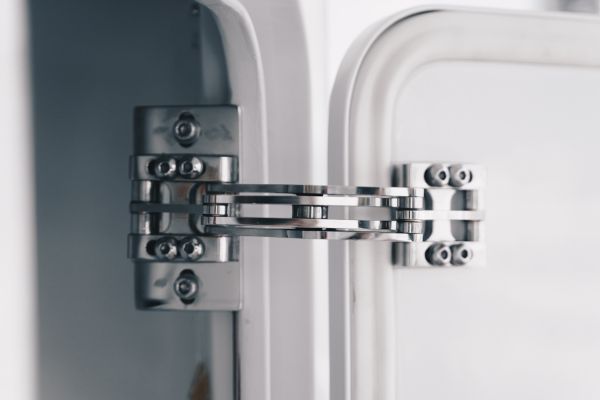 Hinges
Among the nautical accessories the hinges are the indispensable elements for the realization of doors and hatches that require extreme functionality in opening and closing.
The use of stainless-steel hinges allows you to have a high resistance to wear verified with rigorous laboratory tests that reproduce the automatic movement of the doors.
"Retractable hinges, spider, arm, and pantograph ensure high reliability. They can also be finished with mirror polish for a refined look.
"
Bolards
Scuppers
Bittes
Vents
Handrail
Hawses